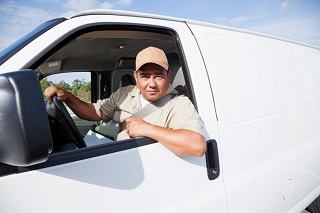 There is nothing more devastating than a pedestrian accident. Your driver didn't see the individual walking across the street. The location of the individual was just too far out of view. The result is a significant amount of medical injury costs. Some are fatal. When this occurs, it is critical that your drivers know what to do. Here is some insight to consider.
Know the Risks Are Not in Your Favor
Having a commercial auto insurance policy is step one in protecting your company from these claims. It is also important to recognize that this type of accident is very common. According to the Governors Highway Safety Association, there were 6,227 pedestrians killed in the country in 2018. That is a very high number, and it shows the number of pedestrian deaths is on the rise.
Many of those incidents involved larger trucks or commercial vehicles. The risk is there. You have commercial auto insurance to minimize the financial loss. Now what?
Teach Your Employees How to React
In a situation like this, an employee needs to know what to do. He or she should immediately stop the vehicle. They should exit the vehicle. Most of the time, they should call 911 if someone else has not. Even if the pedestrian seems okay, a call can be critical to documenting what happened.
If an individual needs medical help, your driver should follow all instructions from the 911 operator in what to do. It is also important for the driver to remain present on the scene at all costs.
Then, your driver needs to answer questions from the police and document the incident fully. Witness statements can also be helpful. If the person ran out into the street and hit the side of the truck, it may be possible to reduce negligence claims. On the other hand, if the driver knows he or she is at fault, there is no benefit in lying. However, he or she should allow their insurance agent and attorney to answer these claims. It can help to safeguard the company.
Commercial auto insurance is there to help you, as the business, in a situation like this. The liability coverage helps pay for damages. It may also provide legal defense for your company. Most often, the insurance will settle these types of claims with the person who suffered the loss for you.